Kevin Moss
Owner
As the son of a son of an Optometrist, optics are in my blood. I purchased my father's share of Moss Optical in 1983 and have enjoyed working with my family ever since. We are now a 4th generation family business. As the owner of the practice, I wear many hats. My favorite is customer service. We have an awesome clientele and for that I am very thankful. I love spending time with my lovely wife and son. I like to be in the great outdoors skiing, biking, or golfing.
Jane
Insurance Specialist and Lab Tech
I began working at Moss Optical in 1992 as a receptionist. Since then, I've worked my way around the shop. Currently my main jobs are lab tech (I'm the one who makes your eyeglasses) and insurance specialist. Along with my two primary responsibilities, I also do pre-screening of patients, adjustments, frame sales and dispensing. I love to be outside so that is probably where you will find me if I'm not at the office!
Dr. Alan Diamond
Optometrist
I grew up in the Twin Cities and have been a Doctor of Optometry for over 30 years and with Moss Optical since 2000. With an extensive education in ocular disease as well as general Optometry, I pride myself on giving very thorough comprehensive exams. I possess a passion for Optometry that is evident in every eye exam I perform. When I'm not providing my patients with great vision, I love to spend my time with my family and play baseball.
Abigail
Optician
Our rich history of patient care and years of experience we have in styling folks with fabulous frames is what drew me to Moss Optical. The friendly, honest service we provide is what makes me a great fit. It's my mission to make sure you feel welcome when you stop in and confident when you leave. I have a penchant for patient satisfaction and a creative intuition to style you just the way you like. Come say hello! It'll be a good time.
Kelsey
Optician
I have always had an eye (pun intended) for fashion and design, and I consider myself lucky to work in an industry that allows me to pursue that passion. I am committed to fitting our clients in eyewear that complement their features and are a unique expression of personal style while providing the best vision possible. I like to spend my time with my friends and family. Travel is a big part of my life, but I also like exploring all of Minnesota.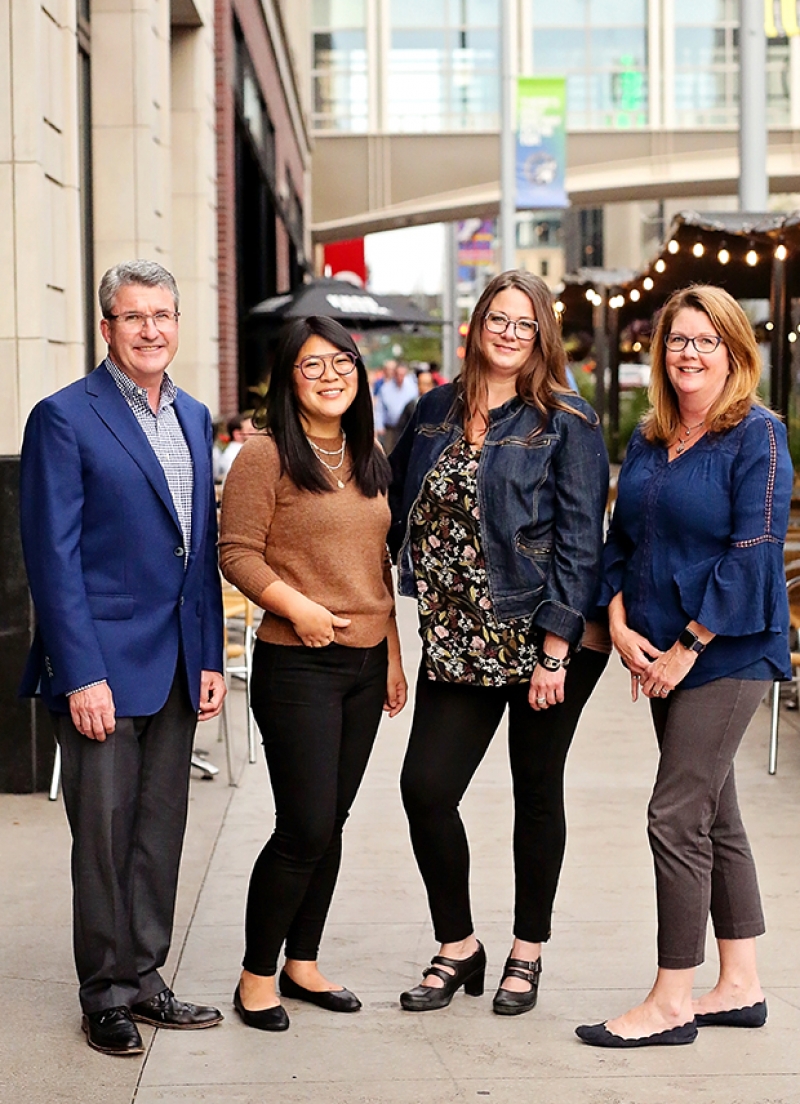 Request an Appointment
With the latest eye care technology, we can get your eyes examined quickly and thoroughly.